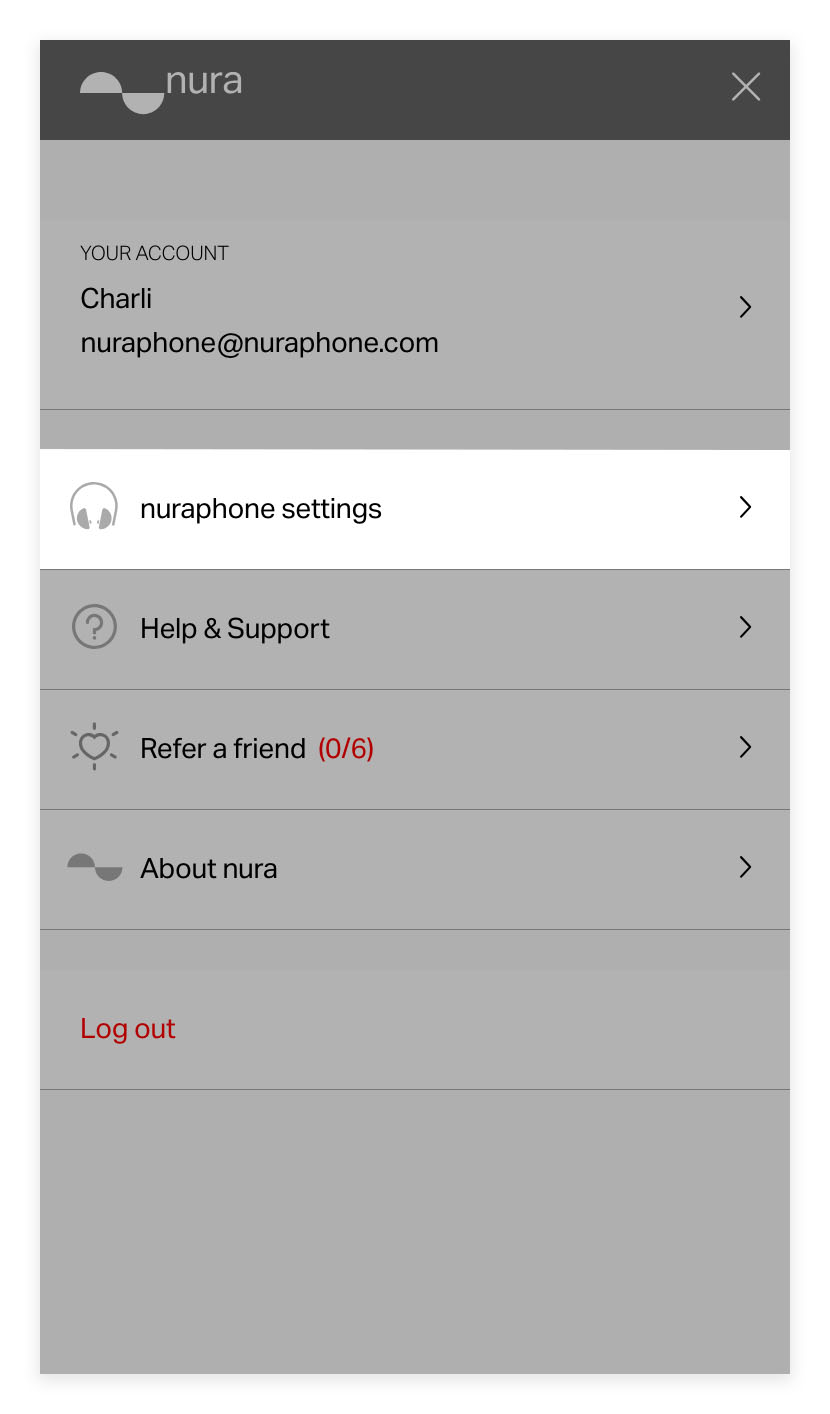 3. Assign your preferred functions to your desired input interaction
Touch buttons can be disabled entirely by selecting "none".
4. Your touch button settings will be linked to the selected hearing profile.
Your nuraphone will automatically remember the different touch button configurations assigned to each profile.
nuraphone touch buttons still not working correctly?
Please reset your nuraphones.