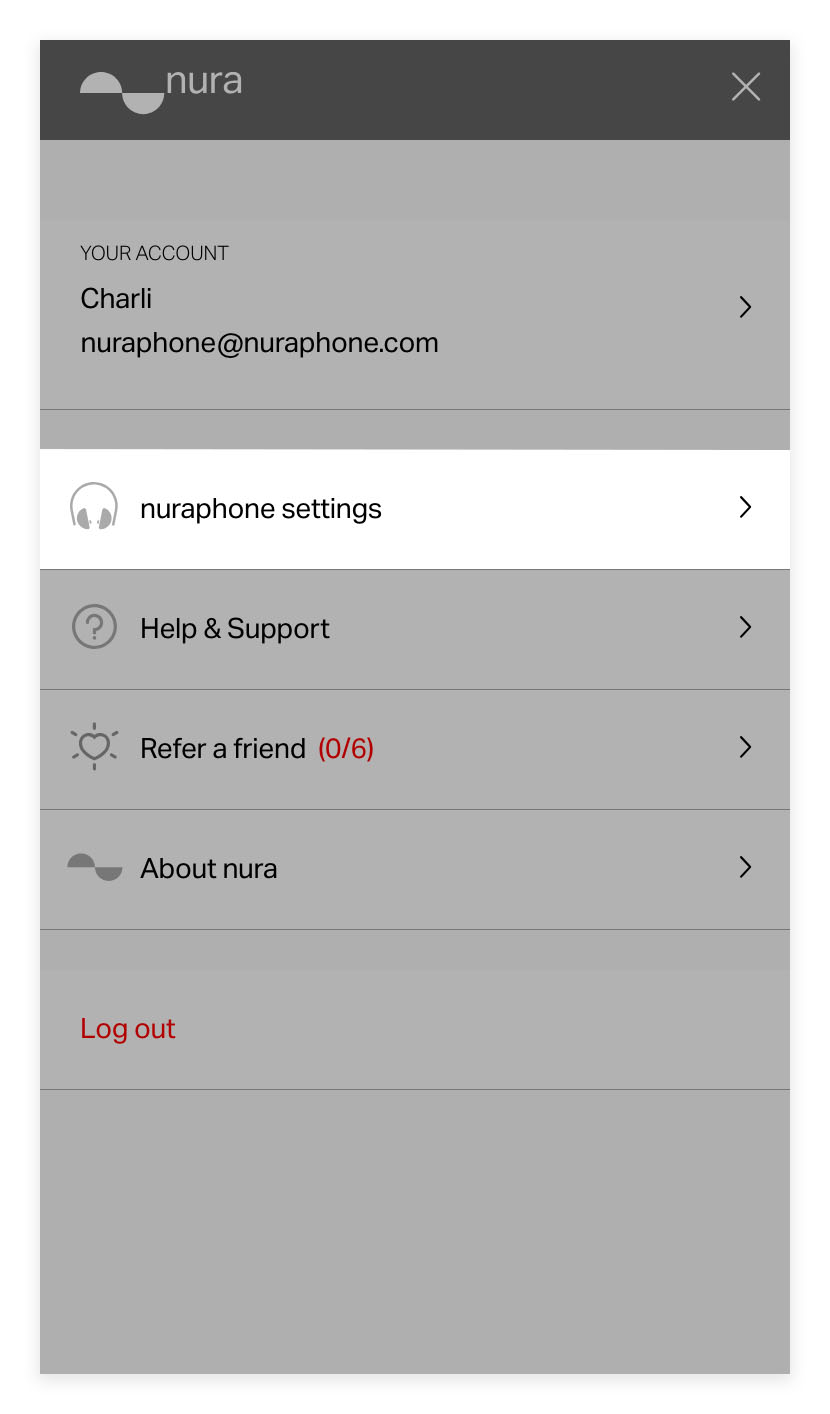 Turn
Social Mode off/on:
1. Press the Social Mode button on the homepage of the nura app:
If you're receiving an error message, turn your Bluetooth off/on and try again.
Add Social Mode to your touch buttons:
1. Open the nura app.
2. Select "menu" > "nuraphone Settings" > "Configure Buttons".
3. Choose your preferred touch button and select "Social Mode Off/On".
Social Mode not working correctly?
Please reset your nuraphones.